Perigord Life Science, Dublin
Full Architectural Services
2017
1,200 m2
Perigord are a global leader in the design, management and delivery of packaging, marcoms and digital assets for Life Science Companies. To complement their ambitious international growth plans, they decided to relocate to  larger offices, which were to be designed to facilitate their new planned workflows, adhering to strict QA procedures.
Demesne worked closely with the client to analyse their in house QA processes and to design a workflow layout that optimised performance.
The carefully considered plan form originates from a notional molecular structure. This generated a hexagonal form which informed the design approach, and importantly allowed each office team to operate at maximum efficiency, following QA procedures, whilst also creating a lively and fun environment.
Design was the catalyst to assist the process and Demesne's experience of Lean work flow was key to the project's success.
Perigord operate in a highly regulated environment and adhere to strict QA procedures, which are regularly independently audited by their clients. They base their business on "Lean" processes and this approach was reflected in the design and layout of the efficient yet uplifting space .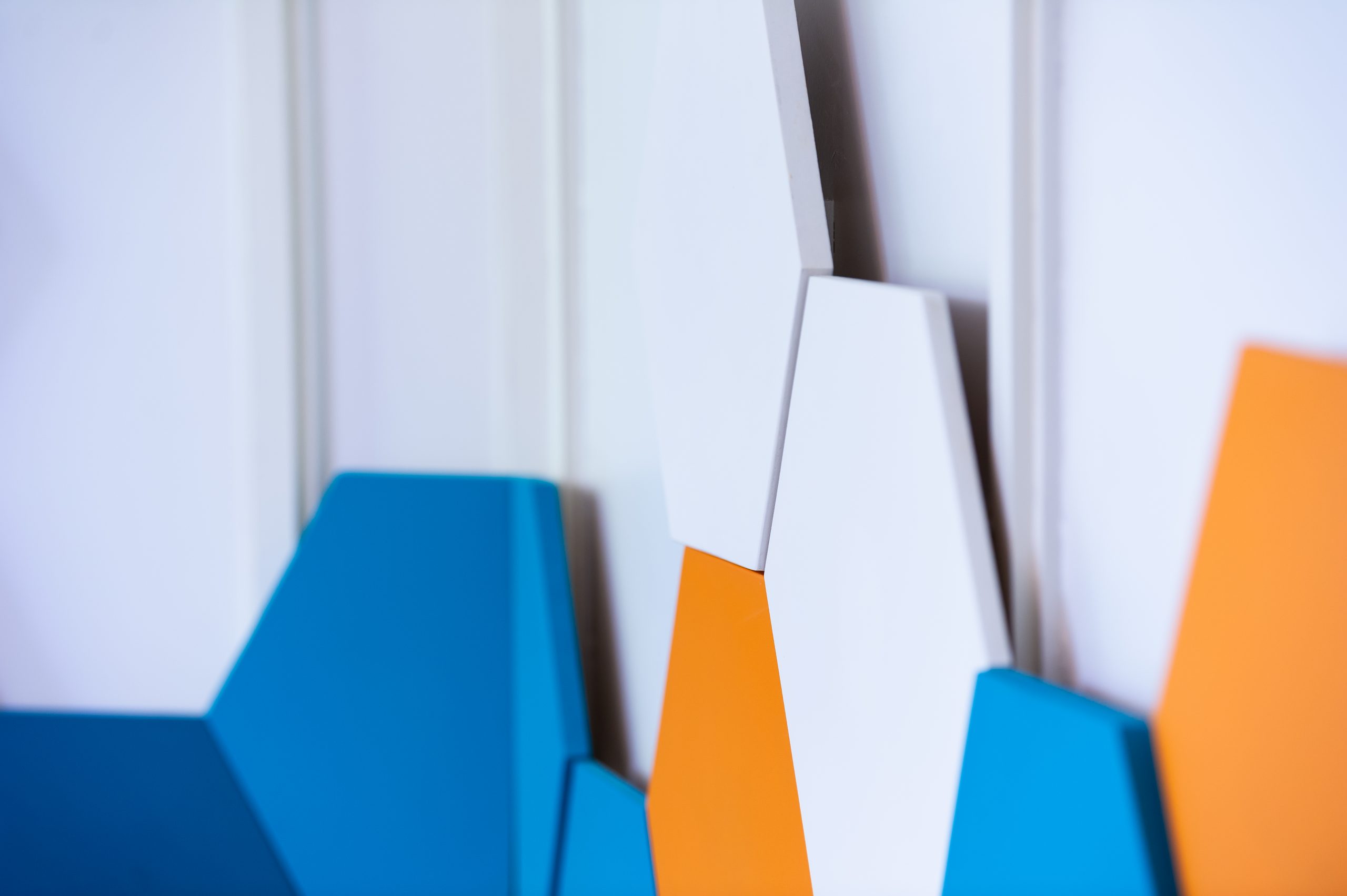 The social and dining area is a key hub. It is laid out in a casual fashion, providing both communal and intimate spaces, which afford group dining or areas for quieter reflection or even casual meetings in the molecular themed privacy pods.
"We are delighted with the fit out of our premises which were designed by Demesne Architects. They worked closely with us to understand our Lean Workflow and QA procedures and created efficient layouts to deliver a fresh inviting environment to attract and interest staff. It has really helped our business grow and develop."
Alan Leamy – CEO Perigord